Earthquake resistanceforbuilding, 2019
Real Estate Event
Earthquake Engineering Research Centre, IIT Hyderabad (IIT-H), Gachibowli, Hyderabad - 500032.
91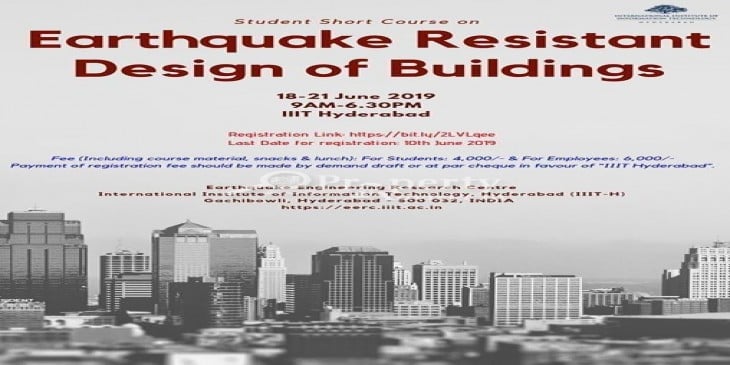 Earthquake Resistant Design of Buildings

Building construction is one of those major sectors in the country. Before more buildings are built in seismic zones of the country with current methods of design and construction practices, the minimum expected effort is to make the new buildings earthquake-resistant. Several earthquake-safety related issues need attention in the planning, design and construction of buildings. In the country, Bureau of Indian Standards recommends the seismic hazards assessment for earthquake resistant design of structures i.e., "IS 1893:2016 - Criteria for Earthquake Resistant Design of Structures, Part - 1 General Provisions and Buildings". One of the major challenges involved in practice is the implementation of code which can only be achieved by rigorous training and understanding of earthquake resistant design principles. It is the need of the country to equip its young and energetic students and professionals with high level of expertise in holistic approach for design of structures.

In contribution to the above cause, EERC is organising a short course on 'Earthquake Resistant Design of Buildings' from 18-21st June, 2019 at IIIT-H. We, the team of EERC welcome the students and young professionals of civil engineering who have consistent motivation in learning and contributing to the society.

Please utilize this opportunity to set yourself in the present day engineering and construction industry.


Last date for registration: 10th June 2019

For any queries, please contact the mailing address("Eerc Outreach" ).