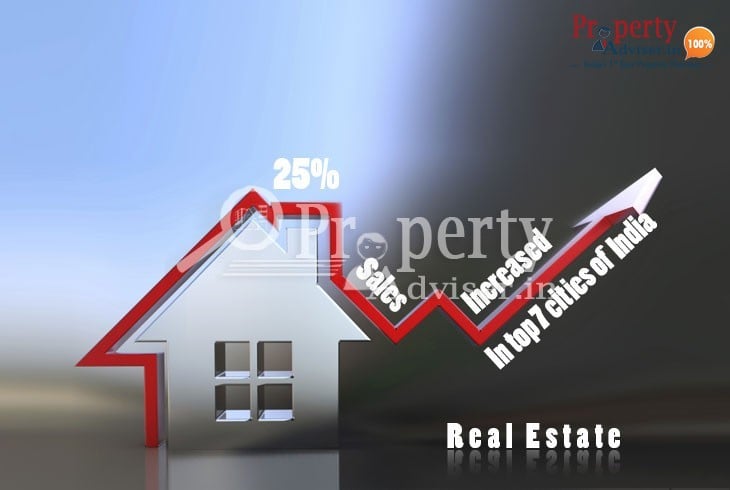 09:33 AM
10
Aug
2018
The Confederation of Real Estate Developers Associations of India (CREDAI) released a report at the 18th annual international convention in Berlin.
According to the report, the top seven cities in India recorded a 25% increase in sales in the first half of 2018 compared to last year.
Around 64,080 residential houses were sold in the top seven cities (Mumbai, Delhi-NCR, Kolkata, Chennai, Hyderabad, Bengaluru and Pune) during this period.
CREDAI and JLL India jointly tracked realty trends and released the report at the convention. About 1000 real estate developers from India attended the event.
Key Highlights of the Report are as follows:
Sales in the residential sector grew by 25% in the first half of 2018 compared to the previous year.
The number of units sold was 64,080 in 2018 compared to 51,452 in 2017.
Implementation of RERA rules in many states and stable capital values have boosted the consumer confidence in the real estate sector.
The sales volume in Hyderabad increased by 182% in the first half of 2018 compared to 2017. This is because of lower sales in 2017 compared to the other cities.
Overall the real estate sector trends have improved due to the positive trends in investment and residential housing.
Residential Sales volume in the top seven states from January to June of both 2017 and 2018 are shown below:-
Residential Housing Units Sold in the first half of the year
City
2017 (No. of units sold)
2018 (No. of units sold)
% change Y-o-Y
Mumbai
12309
13659
0.11
Delhi with NCR
8272
10383
0.26
Bangalore
13120
13382
0.02
Chennai
5255
8237
0.57
Hyderabad
1941
5476
1.82
Kolkata
778
2955
2.8
Pune
9777
9988
0.02
TOTAL
51452
64080
0.25
Visit www.propertyadviser.in to know the latest news in the real estate sector.
By: Shailaja K
---