Naredco ap property show, 2019
Real Estate Event
CK CONVENTION HALL,
NEAR DGP OFFICE, MANGALAGIRI.

516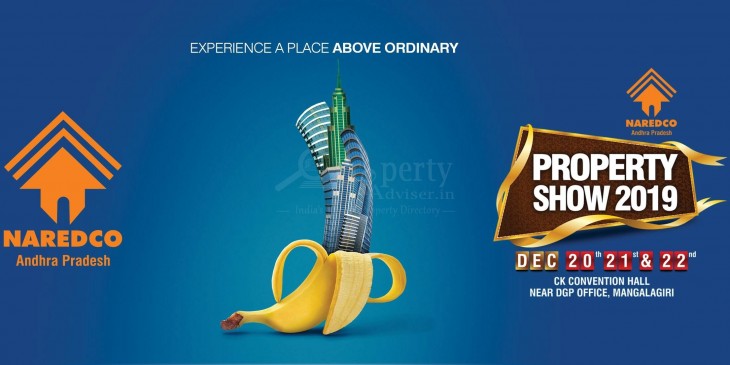 National Real Estate Development Council, an autonomous self-regulatory body, was founded in 1998 under the aegis of Ministry of Housing and Urban Affairs, Govt. of India. NAREDCO is the top national body for the Indian real estate industry that aims to identify and strengthen industry's role in the economic development of the country. It is all now set to launch its 3 days long property show at Amravati from 20th to 22nd Dec, 2019. NAREDCO AP Property Show 2019 is the next destination for the real estate industry to showcase their mega projects along with providing end-to-end solution from interiors to exteriors of buildings. It is a platform for all to buy, sell or invest in this sector. Builders, property developers, architects, interior designers, suppliers and financial institutions from across Andhra Pradesh and also around the world will gather at the CK Convention Hall, Mangalagiri to witness this mega event.

Contact Details

Ph: 0863 - 2321677
E: [email protected]
#5-90-7, 1st Lane, 1st Cross,
Chandramouli Nagar, Guntur - 522006.

Purpose of the show
NAREDCO Property Show 2019 is a platform for all to buy, sell or invest in the real estate industry. It is an opportunity for the established names to mark their presence and the newbies to explore new perspectives. Builders, architects and interior designers from not just the state of Andhra Pradesh but also all around India will come together to exhibit their projects. The expo will also have presence of investors from the state and the outside world. This Property Show is a great break for potential buyers and sellers serving a diverse array of options under a single roof. It is a land of opportunities where new aspirations are build and newer achievements are accomplished each year.