Treda 11th property show 2021, 2021
Real Estate Event

HITEX Exhibition Center, Hi-tech City, Hyderabad.

1747
Contact For Dates, Timing, Directions and Exclusive Offers
Contact us on
Whatsapp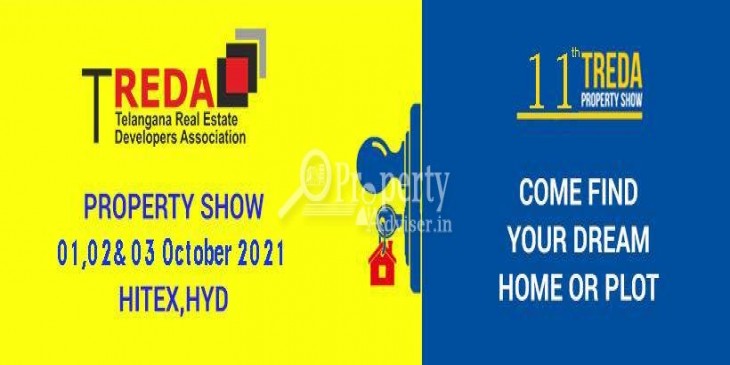 Telangana Real Estate Developers Association is a 24 years Old association that was framed by major real estate developers. TREDA has been framed to address the key issues and policies related to Real Estate Matters.
TREDA is conducting the 11th Property Show on 01st, 02nd & 03rd October'21 at HITEX, Hyderabad. Come and find your dream home. Experience the best of real estate, investment opportunities and more, exclusively at TREDA 2021.The TREDA Property Show, Being organized by the Real Estate Players Consisting of Developers, Promoters, and Builders. TREDA Property Show provides a chance to meet the buyers and sellers under one roof. Major Corporate and Public Sector Back are participating in Property shows and coming up with the Better Rate of Interest on Home loans. Visit the link 
https://propertyadviser.in/
  for the top real estate project listings in Hyderabad. All this and more, under one roof!
Know The Most Happening  Areas Of Hyderabad With Our Digital Tour.
https://propertyadviser.in/hyderabad-geoconnect