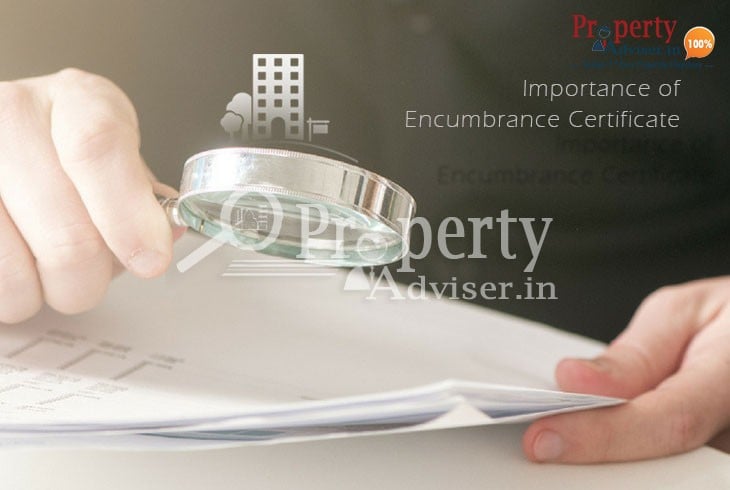 09:48 AM
02
May
2018
Importance of Encumbrance Certificate
You need EC when you want to buy a house by applying for a loan or sell a house.
An Encumbrance Certificate contains all the transactions registered for a property during a particular period.
These details inform you if there are any claims or encumbrance on the property.
Financial Institutions like banks require 10-15 years of EC on the house for sanctioning a loan.
Procedure to obtain Encumbrance Certificate (EC)
The application should be submitted to the Sub-Registrar's office, under which the property is registered.
At present, computerised EC is issued in the states such as Andhra Pradesh and Telangana, Tamil Nadu, Kerala, Gujarat, Karnataka, Odisha and Pondicherry.
In the other states, you must apply to obtain EC using Form 22 manually. Along with the application, you must provide the attested copy of your residential address and the purpose for which the Encumbrance Certificate is required at the Sub-Registrar's office.
The additional details to be filled in the application include Survey Number, house/ property address, the period for which EC is required, and a full description of the house/ property.
You must pay a fee with the application form. The amount of fee varies according to the period of encumbrance. The EC is given in the regional language. You must pay an additional fee if you want the EC to be translated.
The officer-in-charge will check the application and process it by checking the entries available in his office. He will issue an EC (Form 15 or Form 16) within 15-30 days of the date of receiving the application.
What is Form 15 and Form 16?
Form 16 shows Nil encumbrance and is issued if the property does not have any property dues during the given period.
Form No. 15 will be issued, if the property has encumbrance such as gift, partition, lease and mortgage, the parties involved, the registered number of the document and other details in a date-wise manner.
If you ask an Encumbrance Certificate for a particular period, you will get the details only for that period and not more.
The details will be given from the entries available in the register available with the sub-registrar.
To know the complete proof of ownership of the house, the buyer must obtain the possession certificate in addition to the EC.
By: Shailaja K
---