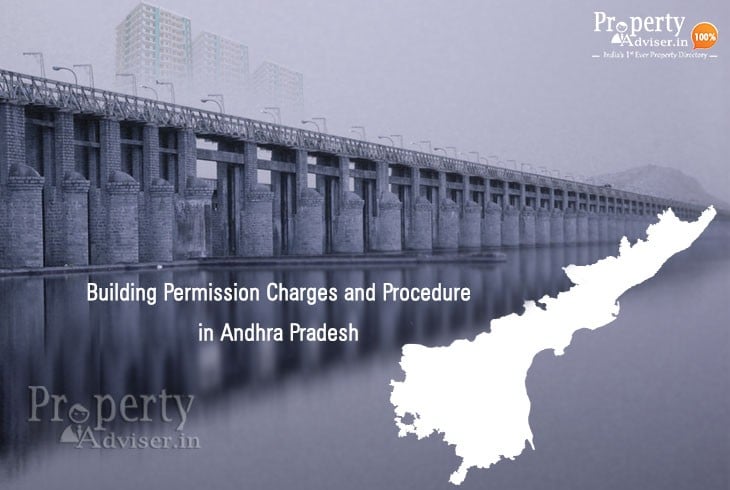 09:32 AM
04
Mar
2019
You need building permissions for construction of any residential or commercial building within the limits of the urban local bodies. The developer/builder has to approach the town planning section of the respective ULB (Urban Local Bodies), who issues building permits for construction of property based on specific rules.
Rules of Town Planning Section for Building Permissions
The Town Planning Section performs a technical inspection on the following aspects and then issues permissions for construction of the building.
Type and nature of complex
The layout of the proposed building should meet the town planning authority conditions.
Planning and execution of infrastructure developments such as road widening, junction improvements, development of parks, playgrounds, subways, parking lots, bus bays etc.
Calculation of various fees such as admission fee, developmental charges, regularisation charges, building license fees, scrutiny fees, demolition charges etc. These charges are collected before issuing permission for construction of residential /commercial buildings.
Building Plan Approval Requirements
Previously, the builder/ developer must have to get NOC (No Objection Certificate) from the various government departments such as revenue, fire services, irrigation, urban land ceiling, traffic police, etc. separately to get building permission.
This process takes a lot of time to get the permit for the construction of buildings.
Recently, the Town Planning Section has introduced a 'Single Window System' (APDPMS portal) in the form of a simple online application form for applicants seeking building permissions.
APDPMS portal is a gateway for permissions of Building, Layout, Subdivision and Amalgamation.
Procedures For Submitting An Online Application Form For A Building Permit Are As Follows.
Click on APDPMS Portal– Submission of Building Applications Online
Register here. You can register either as "Architect/ Engineer/ Surveyor/ LTP's Registration" or "Developer/ Citizen Registration".
Once, builder/ developer complete the registration process, and they will get a user-id and password.
If you have already registered user, you can log in with credentials.
Once you log in, select "New Application" from the "Applications" tab.
Enter the details in the application form and upload the required documents and submit the form.
Online Building Permission Process
The owner/ builder shall log in and submit their proposals with relevant documents at APDPMS portal.
Then the system will automatically verify the statutory provisions and if no query is raised.
The system will generate the details of required fees and further documents to be uploaded if any needed.
After that, the applicant has to pay the fee through online and upload the essential documents.
Soon after that, Building permission proceedings with the plan will generate.
The concerned Urban Local Bodies will make an inspection (post verification) within 24 hours for approval through online.
The position and stages of application (payment, receipt, field visit etc.) will update to the applicant via SMS and email.
Required Documents (If Building Height is Below Ten Meters)
Registered title deed, photos of plot from each direction, extract of master plan indicating location of the site, link document, latest E.C, updated property tax (H.T / VLT) receipt, declaration of owner, notarized affidavit with SRO stamping, past sanctioned plan copy (if the present complex has approved previously), registered gift deed for road widening portion of the site affected under proposed master plan (wherever required).
Required Extra Documentation: (If the Building Height Exceeds Ten Meters)
Soil test report issued by the empanelled consultant, contractor all risks insurance policy for the construction period, undertaking on Rs.100 NJS (Non-Judicial Stamp Paper) paper by owner, builder, architect, structural engineer, and declaration-cum-undertaking on Rs.100 NJS ((Non-Judicial Stamp Paper) paper from the owner/builder.
Process for Approval of Occupancy Certificate
After completion of building construction, the builder has to submit the completion report with registered documents, plans and relevant NOCs to the concerned authority.
On receipt of notice of completion report, the concerned authority will undertake inspection with the below following aspects and approve the occupancy Certificate within 15 days.
• Number of floors
• External setbacks
• Parking space provision
• Abutting road width
• Rain Water Harvesting Structures, as applicable.
• Solar rooftop structures, as applicable.
• Recycle of water treatment plants, as applicable.
• Usage of building
Building Permit Fees
The initial fee of the building permit fee of the proposed building to be paid along with the application for building permission is shown in below table
| | |
| --- | --- |
| Plot Area (sq. mt) | Initial Fee to be Paid (Rs.) |
| Up to 200 | 3000 |
| Above 200 | 10000 |
Town planning section follows strict timelines to issue building permissions. The process must be completed within 15 days of the date of receiving an online application. If the Town planning section needs to contact other agencies for NOC, the timeline increases.
Visit www.propertyadviser.in, a real estate property directory that lists residential properties information with 100% accurate data. Subscribe to know more about the latest news articles on the real estate sector.
By: Shailaja K
---