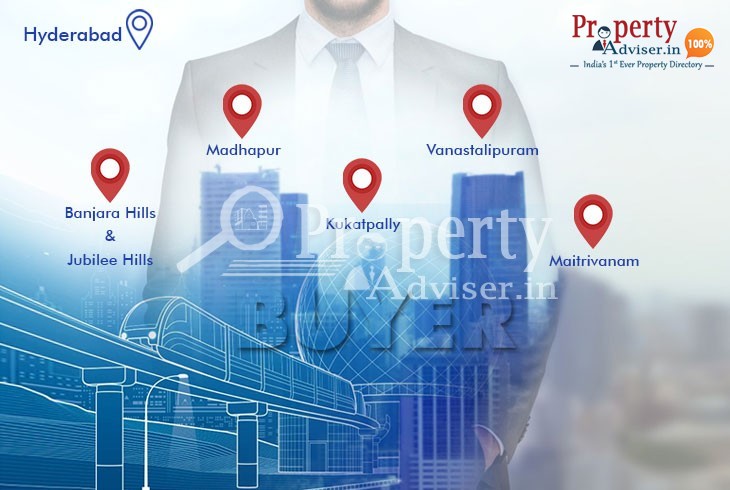 09:37 AM
26
Jun
2018
Do you also believe that buying a house in prime locations makes sense?
Are you buying your first-house or are you a seasoned real estate investor?
Let's find out how you will benefit if you buy a house in a prime location.
The prices of houses in prime locations appreciate as the demand for the residential houses is always high in these areas. Lee Associates Company, a commercial real estate services firm conducted a survey. Per the survey, the infrastructure in prime locations such as Banjara Hills, Jubilee Hills, Madhapur, Kukatpally, Vanasthalipuram, and Maitrivanam in Hyderabad will improve by 2026. The report further states that infrastructure in prime localities improves by 2041 compared to 2016.
The table below gives you a detailed location-wise growth estimate in the prime locations from 2016 to 2041:
| | | | | | | |
| --- | --- | --- | --- | --- | --- | --- |
| Areas | Current Population (2016 - 2018) | Future Population (2041) | Present Job Opportunities (2016-2018) | Future Job Opportunities (2041) | Built-up Area (2016-2018) | Future Built-up Area (2041) |
| Banjara Hills and Jubilee Hills | 1.69 lakh | 2.09 lakh | 0.82 lakh | 1.94 lakh | 106 Million sq.ft | 181 Million sq.ft |
| Madapur Mindspace | 0.72 lakh | 1.88 lakh | 1.42 lakh | 4.42 lakh | 163 Million sq.ft | 396 Million sq.ft |
| Kukatpally | 1.58 lakh | 3.72 lakh | 0.44 lakh | 1.79 lakh | 70 Million sq.ft | 195 Million sq.ft |
| Vanastalipuram | 0.71 lakh | 1.42 lakh | 0.26 lakh | 0.59 lakh | 48 Million sq.ft | 84 Million sq.ft |
| Maitrivanam | 0.93 lakh | 1.15 lakh. | 0.84 lakh | 1.42 lakh | - | - |
Let's find out about developments till date in the following areas:
Banjara Hills and Jubilee Hills
Banjara Hills and Jubilee Hills are commercial and residential hubs of Hyderabad. Clean and wide roads have reduced traffic congestion in this area. Good infrastructure and pleasant environment attracted many people to buy houses in these areas. Investing in properties with amenities saves you time, money, and energy.
Madhapur
Madhapur, a commercial hub is emerging as a residential hub too. There is increased residential real estate activity due to good demand for apartments and gated communities in this area.
Kukatpally
Kukatpally is a residential hub in Hyderabad. The area is located in Corridor-1 of Hyderabad Metro Rail, covering nearly 12 km from Miyapur to SR Nagar stretch with stations in KPHB Colony and JNTU. Hyderabad Metro Rail improved connectivity to this area. The shorter commuting time to work is one of the reasons that have attracted many employees from the IT industry to invest in this area.
Vanasthalipuram
Vanasthalipuram is a busy commercial and residential locality. Buying a home in developed areas enriches you as you can socialise and enjoy being part of a great community. Excellent connectivity to major software offices, wider roads, and easy commutation to any place with TSRTC bus services has made Vanasthalipuram one of the busiest places in Hyderabad.
Maitrivanam
Maitrivanam is a popular residential and commercial hub of Hyderabad. Buy a house near Hyderabad Metro Station in Ameerpet and save your time during the commute. Metro is one of the safest, fastest, cleanest and most frequent means of transportation that the city has. The interchange station in this area has increased real estate activity.
How do you find a house to buy in the prime locations?
Register and log in to www.propertyadviser.in. We bring you accurate information about every property in Hyderabad. You can filter by location, budget range, occupancy and so on.
What's more?
We provide monthly updates of construction, infrastructure development, number of available units, with latest photographs that show you the exact progress of each property on our website.
We help you choose your dream house easily and quickly.
By: Shailaja K
---