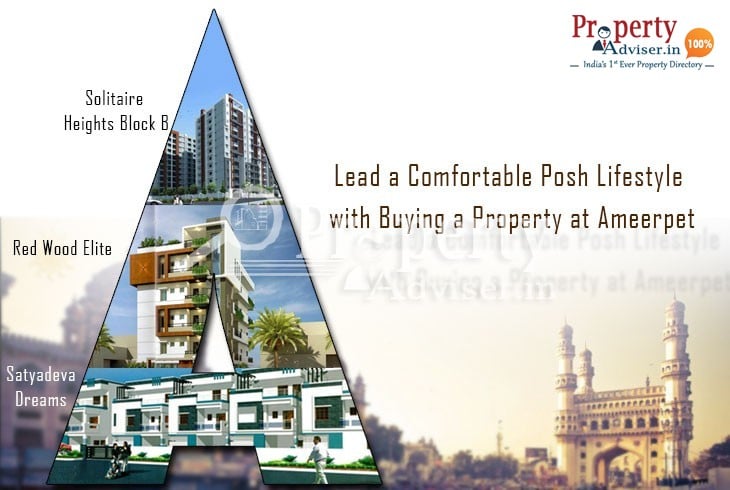 2072 - Solitaire Heights Block B
03:00 PM
15
May
2018
Ameerpet is a well-known residential and commercial hub of Hyderabad. Begumpet, Moti Nagar, Sanath Nagar, Sanjiv Reddy Nagar are the major landmarks located near this area. There are many schools, colleges, cinema theatres, restaurants, and hospitals are in and around the area to suit the needs of the families and working professionals.
Ameerpet interchange station has bought an increase in real estate sector in this area. Buying a home near these metro services solves all the problems of commuting. It is one of the fastest, safest, cleanest and most frequent means of transportation that the city has.
There are a total of 342 Exclusive residential units are available for sale in Ameerpet urbanization. The apartments and villas include Vista Residences, Solitaire Heights Block B, Red Wood Elite, K S R Constructions, and Satyadeva Dreams. Buy your dream home very close to Ameerpet Metro Station, HDFC Bank, Image Hospital, Big Bazaar, and Cyber Towers. The area of constant growth, surrounded by multiple services and excellent transport.
The cost of properties ranges between Rs. 80 lakhs to Rs. 1crore. One click on www.propertyadviser.in saves a lot of time to reach your dream home. Grab the Excellent opportunity to have a lifetime investment for your family consists of security, tranquility, good neighborhood and posh lifestyle.
By: Shailaja K
---