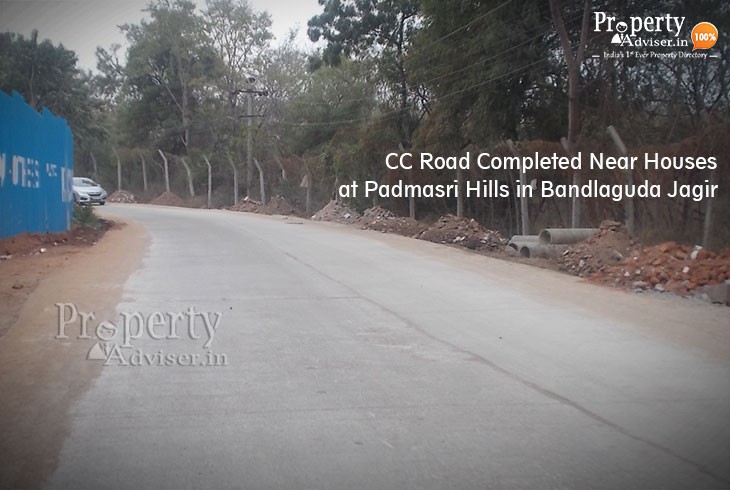 2282 - Vaishnavi Oasis Towers -F
12:00 PM
11
Feb
2019
Bandlaguda Jagir is one of the residential suburbs in Hyderabad. The nearby areas include Kismatpur, Rajendra Nagar, Attapur, Puppalaguda, Tolichowki, and Narsingi. Many schools, hospitals, banks, shopping malls are in located near the area for a comfortable stay of residents. The area has lesser vehicle traffic and has clean surroundings.
Happening Event near Properties In Bandlaguda Jagir
Laying of CC road is completed at Padmasri Hills in Bandlaguda Jagir.
New roads benefit people to save travel time and reach their destination safe and fast.
Commuters can have a smooth drive with this wide new road at Bandlaguda Jagir.
List of Properties For Sale In Bandlaguda Jagir
Bandlaguda Jagir area is having 1223+ residential project units for sale.
All residential properties are built with modern amenities include schindler, swimming pool, 24/7 security, children's play area, and many more for a comfortable stay of residents.
Properties for sale in Bandlaguda Jagir include Keerthi Sunrise, Jawwad Enclave, GKRS PALACIO, Madanease Apartment, and Vaishnavi Oasis Towers –F.
The price of properties in Bandlaguda Jagir ranges from Rs 34.8 lakhs to Rs 2.58 crores.
Do you want to buy a home in Bandlaguda Jagir with comfortable facilities? Log into www.propertyadviser.in and we furnish you detailed property information in Bandlaguda Jagir. Select the best home and lead a happy life.
By: Shailaja K
---