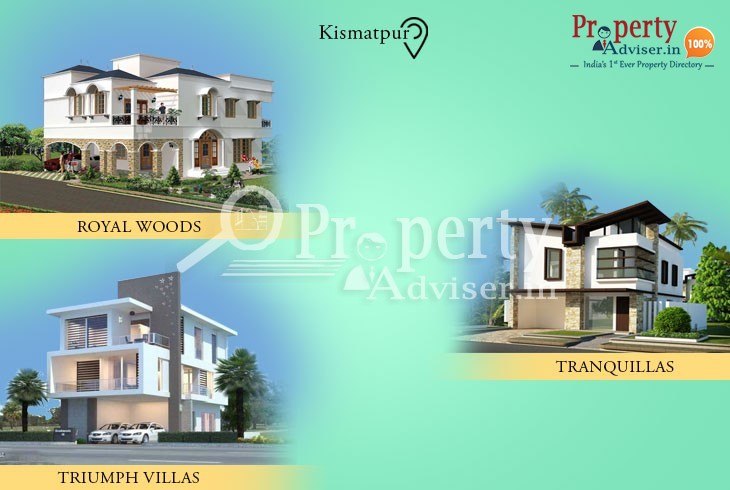 2297 - Triumph Villas
03:00 PM
14
Jun
2018
Every individual would have a desire to own a home in the midst of beautiful surroundings, but buying a home in such areas would prove to a difficult task because of high prices.
Are you sedulously looking out to buy a house that apt to your lifestyle, set with the budget, within the and last but not least should be in proximity to the major landmarks in Hyderabad? Now your dreams come true with buying a home at kismatpur.
Read on to know more about the area and available properties.
The area is having a healthy environment makes you look good and feels better.
The decent area, in the vicinity of the Appa Junction, Chilukuru Balaji Temple, Gachibowli Wipro Circle, Inorbit Mall, Rajiv Gandhi International Airport.
Amenities in the residential villas and Independent houses include Swimming Pool, Yoga & Meditation Hall, Air Conditioned Gymnasium, Indoor games Multipurpose Hall, etc. are another important factor, which the buyers would be on the lookout for.
Residential projects at Kismatpur
Properties at Kismatpur with attractive features are ROYAL WOODS, C L Villas, Karthikeya Avenues, Tranquillas, and Triumph Villas at a fair price would be the most apt to the buyers. The price of the villas stars from Rs.94 lakhs.
So, signup with www.propertyadviser.into pique your home with beautiful surroundings for a joyful stay.
By: Shailaja K
---