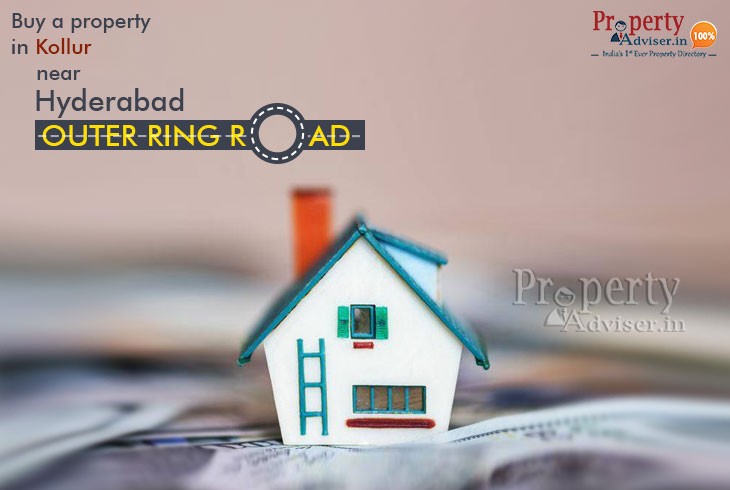 1844 - Majestic Meadows
12:00 PM
04
Dec
2018
Kollur is a suburb area situated at South West Zone of Hyderabad. The area is emerging as one of the best residential destinations due to its developing infrastructure.
Do you plan to buy a house in Kollur area?
Property Adviser, a real estate property directory furnishes accurate information of Kollur area.
The area highlights and properties for sale in Kollur are as follows.
Area Highlights:
Lingampally MMTS Station is 9 km away from this area. You can benefit from easy and fast commuting.
Outer Ring Road (ORR) is at a distance of 2.5 km from Kollur area.
The Kollur area is near prominent locations include Osman Nagar, Tellapur, Gopanpally, Nanakramguda, Kokapet, and Nallagandla.
Birla Open Minds School, Citizen Hospital, ICICI Bank, Andhra Bank are located near the area for a comfortable stay of residents.
Financial District, Gachibowli DLF Building, and Hitec City Cyber Towers are 18 to 20 km away from the area.
New Properties in Kollur Area
Many new properties are constructed in Kollur areas with comfortable facilities.
Some of the apartments and villas for sale in Kollur area include Gem Estrella Kuber, Majestic Meadows, and Cyber City.
All the residential projects are constructed with excellent amenities such as lifts, 24/7 security, children play area, car parking, power backup, green landscaping, party lawn, and so on suitable for buyers.
Budget Range of Properties in Kollur Area
The area has 436 residential project units for sale.
The apartments in Kollur are available for sale with 1BHK and 2BHK sizes at Rs. 10.9 lakhs to Rs.17.3 lakhs.
The villas in Kollur area have 3BHK and 4BHK sizes and price range from Rs.1.67 crores to Rs.2.32 crores.
Buyers can visit the site, www.propertyadviser.in for more data about new properties for sale at Kollur, Hyderabad. Select the best home to suit your needs and lead a happy life.
By: Shailaja K
---