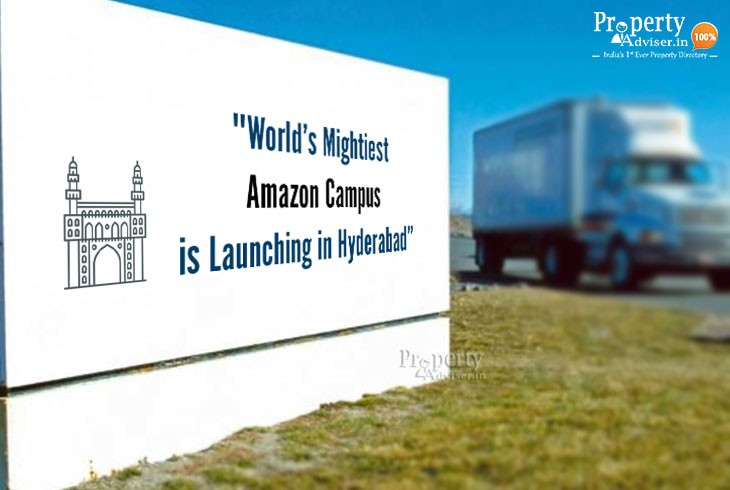 11:30 AM
19
Aug
2019
Back in 2014, we can recall the words of Amazon founder & CEO Jeff Bezos, to overtake his rivals Flipkart & Paytm by investing over $2 Billion in India. As, he is a man of action, all due to the course of time, Amazon, the most well-known e-commerce platform in the world, is ready to launch its world's largest campus building outside the US in Hyderabad.
With fresh talent emerging from the city, there is never a short of course to find talented associates for the big IT companies in Hyderabad. This Telangana capital has become a first-choice, and lately, it has been witnessing a lot of MNCs. To catch-up with the competition, Amazon's campus in Hyderabad has been comprised of 15 floors in 10 Acres of the layout at Nanakramguda. It is considered to have 3 Million Sq.ft with a parking space of 1 Million Sq.ft.
This giant Amazon campus in Hyderabad is all set to inaugurate in August 4th week by the Telangana chief minister Mr. K Chandrasekhar Rao, with Amazon's global real estate and facilities director John Schoettler and Amazon India senior VP and country manager Amit Agarwal attending the event. With a lot of speculations roaming around, it is said to accommodate over 7000 people, and the numbers may even rise with the time.
Amazon's grand campus in Nanakramguda would mainly host managing back-end operations for worldwide Amazon's various business and technical teams. Looking at the past, one can say Amazon has a keen interest in Hyderabad. As it also houses, its large fulfillment center that is located nearer to Rajiv Gandhi International Airport in a 4 Lakh Sq.ft land area. At present, it accommodates thousands of employees performing back-end support to Amazon's Indian base and to regulate its business all over the world.
Are you interested in residing in this affordable emerging city? Check out our portal at PropertyAdviser.in, to find all the latest properties for sale in Hyderabad with completely accurate information to find your destined home.
By Govi
---