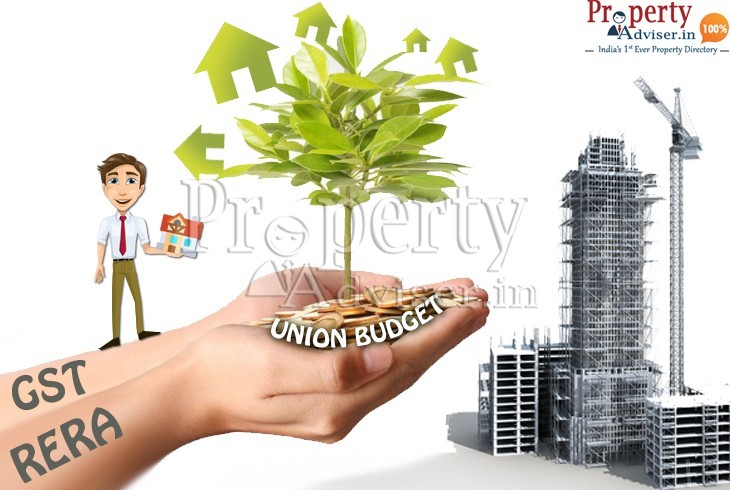 09:30 AM
31
Mar
2018
Hyderabad has witnessed an increase in demand for residential properties in 2018. The Government policies such as RERA, the introduction of GST, and Demonetization are seen as positive steps to protect the rights and interests of home buyer and boost the real estate sector.
Real Estate in 2018:
The Central Government proposed "Housing for All by 2022" in the Union Budget (2018-19). The Government plans to set up a Housing Fund to construct 51 lakh houses in rural areas under the Pradhan Mantri Awas Yojna. Therefore, the Union Budget (2018-19) has brought a lot of cheer to the buyers and real estate developers, alike.
The Government introduced RERA to bring complete transparency between buyers and sellers. This Act has raised the interests and confidence of the buyer. The features of RERA are mandatory registration, strong penalties, and complete transparency. RERA aims to standardise the business practices and transactions in the Real Estate Sector. Therefore, it protects the rights and interests of consumers and boosts the real estate sector.
The GST aims to build a transparent and corruption-free tax administration. Though there were glitches following the introduction of GST, the long-term benefits override the initial problems. GST is expected to be a game changer and will have a positive effect on the real estate industry in the long run.
Further, in the year 2018, the rental income in Hyderabad is expected to increase compared to the previous year as per Ramesh Nair (CEO & Country Head of JLL India).
According to e-paper, Telangana Today, Ramesh Nair-CEO & Country Head, JLL India, said, "Rents in these markets are expected to rise faster into the range of 6-8 percent (y-o-y). Hyderabad is expected to cross its historic rental peaks of 2017 in the next year."
Many Gated community apartments in Hyderabad are earmarked for construction from reputed builders like Modi Builders, My home, Patel Group and others. Most of popular projects are Coconut Grove, HONER VIVANTIS, Sumadhura Acropolis, Danish Heights, ADITYA WIIZ LAGOON, Pebbles Bay, and Smondo. In the year 2018, both the buyers and developers expect to reap the positive benefits of the Government policies. The ultimate aim would be to keep the industry organised and boost the housing segment.
To know more about the current trends in the real estate sector and prices of houses in Hyderabad, you can log into the website, www.propertyadviser.in .
---