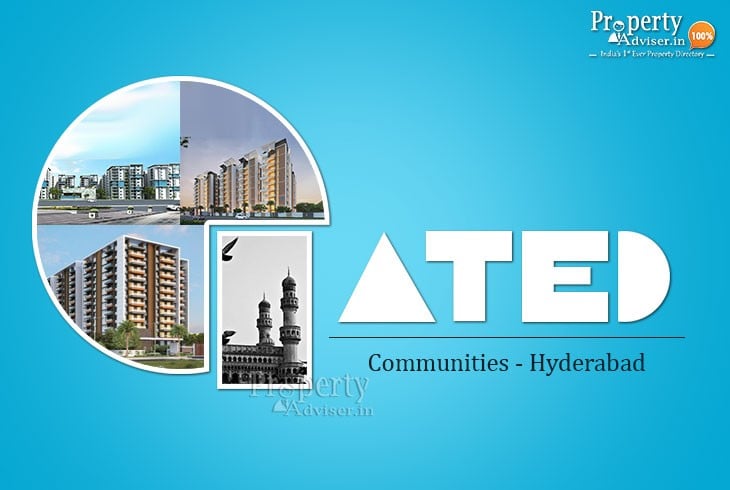 09:32 AM
09
Nov
2018
Hyderabad is one of the emerging residential hubs with affordable rates. Many reputed real estate developers are constructing gated community apartments with excellent facilities for the comfortable stay of its residents.
The most important factors to consider before buying a house are affordability, infrastructure, locality and quality facilities.
Affordability:
There is an ever-increasing demand for affordable houses. The government also promotes affordable housing in Hyderabad.
There are festive offers that attract buyers. For example, Pre EMI, zero per cent interest rates, free furniture, and so on.
Infrastructure:
The infrastructure developments such as the Hyderabad Metro Rail project, construction of flyovers to regulate traffic, foot over bridges to help pedestrians, air-conditioned bus stops for commuters, and so on. It has contributed to an increase in demand for gated community apartments in Hyderabad.
The shorter commuting time to their workplace is one of the reasons that have attracted many employees from the IT industry to invest in the gated community in preferred localities in Hyderabad.
Hyderabad has offices of many IT companies such as Microsoft, Facebook, TCS, Dell, Infosys, Oracle, and so on.
Many reputed developers are constructing new gated-community projects with comfortable facilities near Gachibowli and Financial District. As the houses are near their workplace, the buyer prefers to invest here.
Quality Facilities
Nowadays many people love to buy eco-friendly homes as they care for the environment.
The amenities such as play area, clubhouse, indoor and outdoor sports, walking/ jogging tracks, seating areas, gardens, and so on are a must when we want to buy a house. Therefore, most of the gated communities offer all these facilities.
Gated Community Apartments
Some of the gated community apartments in Hyderabad with quality and luxurious facilities are shown in below table.
GATED COMMUNITY APARTMENTS IN HYDERABAD

Apartment Name

Min - Max Sq.ft Size

Total Price (Rs)

Kenworth Phase - 1

928 - 1314

47.0 Lakhs - 67.0 Lakhs

Apila Block A

1360 - 1410

67.8 Lakhs - 70.8 Lakhs

Hallmark Vicinia

1270 - 2205

62.9 Lakhs - 1.05 Crores

Muppas Alankrita

1200 - 2060

67.0 Lakhs - 1.15 Crores

Green Grace Aurora Block

2405 - 2800

1.53 Crores - 1.78 Crores

Rivera Block B

1425 - 2225

66.2 Lakhs - 1.00 Crores

Incor One City C-Block

1216 - 1735

72.5 Lakhs - 1.03 Crores

Galaxy Apartments

1215 - 2350

57.6 Lakhs - 1.06 Crore
Many people are choosing Hyderabad as the destination for their dream home. On the other hand, the developing infrastructure, easy commuting, convenient facilities, and properties in a serene location at affordable rates attract buyers to invest in the real estate sector.
Visit www.propertyadviser.in, first ever real estate directory portal furnishes you detailed information of properties for sale in Hyderabad. You can choose the house as per your budget, location, type, under construction or ready to move properties in Hyderabad.
By: Shailaja K
---