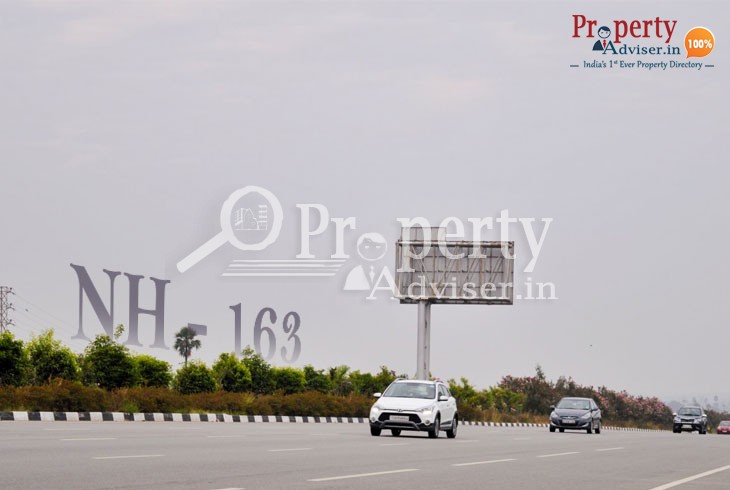 09:56 AM
02
Aug
2018
Are you planning to buy a house on the outskirts of Hyderabad?
Sukhibhava Properties is constructing five affordable new residential projects near Hyderabad-Warangal National highway (NH-163).
Let's find out more about these residential projects:
Area Highlights:
The area in the vicinity of Hyderabad-Warangal National Highway (NH-163) is developing into a commercial and residential suburb in Hyderabad.
The infrastructure is developing well in this area. There are offices of IT companies, Yadadri temple development work, Warangal highway expansion work, local and international hospitals, and educational institutions established in this area.
The area has well-connected and wide roads.
Gururaj, Chairman and Managing Director of Sukhibhava Properties Pvt. Ltd. has constructed new ventures, plots and houses with comfortable facilities here.
The five residential projects for sale in Hyderabad -Warangal National highway with excellent facilities are
Sukhibhava Township
Sukhibava Township is constructed on 8 acres of land area at Kesera.
It consists of 84 HMDA approved plots ranging from Rs. 16000 per square yard.
The plot has amenities such as blacktop roads, underground drainage, electricity, and water.
Highway Face Project
Yadagirigutta Temple Development Authority has approved the highway facing project coming up in 9 acres of land area at Rayagiri.
The project has 150 to 500 plots for sale priced at Rs. 10,000 per square yard.
Hariniwas is a project built on 7 acres of land area at Rayagiri junction.
The price of a house at Hariniwas is Rs.6, 999 per square yard.
Vanamali Township
Vanamali Township is developed in 150 acres of land area with 150 plots available for sale in Coonoor.
A plot is priced at Rs. 4,300 per square yard. The project is built with all available necessary facilities in addition to the clubhouse.
Smart City
Smart City is a gated community of independent houses and open plots built on 200 acres of land area at Janagaon.
Of this, 50 acres is allocated to construct independent houses, and 150 acres are left for open plots.
Cost of an independent house sized 1053 sq. Ft. is Rs 26 lakhs.
The project has excellent amenities including roads, drainage, electricity, play area, and clubhouse.
Are you going to buy a house on the outskirts (near NH163) of Hyderabad?
Visit www.propertyadviser.in to get more information on the price and availability of under-construction or ready to move projects in Hyderabad. Property Advisers is India's first real estate property directory portal.
By: Shailaja K
---