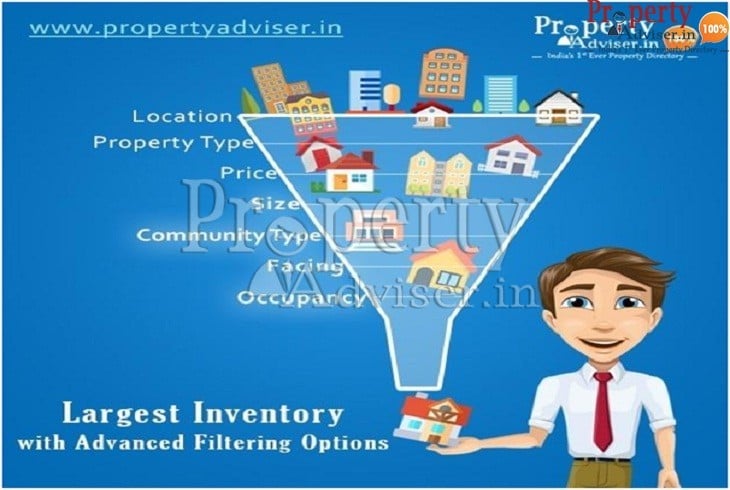 09:30 AM
11
Mar
Buying a Home in Hyderabad is a dream for every buyer. Do you want to buy a home with more amenities for happy living? Property Advisers eases your search with its Property Filters page helping you to select a project using filters such as the property type (apartment, villa or independent house), location, and budget as per your requirements.
In the Filter page (In Property Adviser Home page click on total projects or total units buyer can land on filter page and you can also click on search toolbar to reach filter page) you can know about residential projects available for sale in Hyderabad. Buyers can avail maximum benefit from the Filters page that shows 1292 projects with 70,269+ units. Buyers have the best opportunity to select apartments with 1BHK, 2BHK, 3BHK, 4BHK, and 5BHK+ in apartments, independent houses with the ground floor or G+1, G+2, G+3, G+4, and G+ 5, and villas with 3BHK, 4BHK, and 5BHK+ villas.
You can also select a property with the required square feet size and facing (east, west, north, south, north-west, north-east, south-east and south-west).
You can get the information about every project categorised as gated, semi-gated, and standalone community in Hyderabad. If you want to buy a property that is ready for occupation or under construction or projects ready for occupancy within 3 or 6 months you can get updated project information on the occupancy tab.
The Filter page helps you to view the property information in Hyderabad with a click. Grab the opportunity of buying a great residential project in Hyderabad. Register in www.propertyadviser.in to know about various new projects apt to your preferences.
By: Shailaja K
---
Subscribe to Our Newsletter
Get Notified About Latest News
Project Inventory