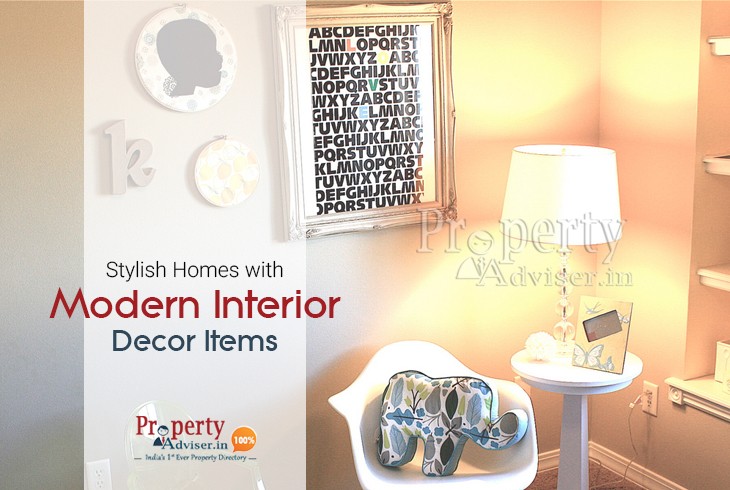 09:48 AM
15
Dec
2018
The interior decor market has evolved in the last few years. Apart from being functional, they are gearing towards using products that improve sustainability, and conserve natural resources.
Make your House/Room Soundproof with the Latest Drywall
So what is drywall?
Drywall is built by sandwiching two gypsum plasterboard sheets on both sides of a GI steel frame. The gypsum jointing compounds are specially used to join the plasterboards. Drywall is widely used in interior decor as a separator or a partition wall.
The advantages of using drywall are as follows:
Drywall is a modern, flexible, and sustainable innovation in construction.
It is safe and durable. For example, you can even build drywall that is 15 metres high.
It is sturdy and fire resistant. Drywall can be designed to be fire resistant for two to four hours. It can be a critical lifesaver for high rise buildings. It can last for a lifetime if it is not destroyed or damaged by force.
Drywall is a tried, tested, and proven technology that is used worldwide.
Though the brick wall is the first choice for the construction of houses, the drywall is an excellent alternative. It consumes less water for curing, is faster to build, and conserves energy and natural resources.
To make bricks, you need fertile soil, and the brick manufacturing process consumes lots of fuel in the form of coal. Also, you don't always get excellent quality bricks as the manufacturing process is non-standardized. Most of the bricks differ in size, strength, weight, and finishing.
Drywall is an effective sound insulator and gives far better acoustic comfort for your loved ones.
It is faster to construct drywalls as they don't need to be cured like brick walls. If you build a brick wall that needs curing for four days, you can finish making the drywall in a day. Therefore, you can save about 25% of your time.
It is easier to fit electrical switches and wires in drywall. You can even pre-plan the service management work. In case of a brick wall, you must cut out the brick and then fit in electrical switches.
Drywalls are lighter than brick walls and therefore are suitable for construction high rise buildings. They are widely used in building offices, hospitals, hotels, and so on.
Lastly, they are sustainable. And have low embodied energy and improves the thermal insulation of the space. You can recycle them and are dust free.
Due to the advantages listed above and the scarcity of water and labor, the drywall has gained acceptance in India by interior designers and builders.
How to Use Designer Ceilings To Change the Look Of Your House?
Whether you want to make a style statement or create an indelible impression, designer ceilings are the answer you are looking for.
So, what are designer ceilings?
A false ceiling is made using metal frames and is suspended from the roof. It is below the roof of a building. A ceiling has a large surface area, and a great design can transform your living room, dining area, kitchen or bedroom by giving it an individual character of its own.
A designer ceiling is a unique design that differs for each room based on the availability of space, the surrounding walls, and the theme you select for your house. Designer ceilings come in different patterns. For example, tray ceiling, drop ceiling, beam ceiling, cove ceiling, and so on.
The advantages of choosing a designer ceiling in your home are as follows:
Makes a lasting impression - The designer ceiling gives your room a unique and immaculate appearance. With so many different kinds of designer ceilings to choose from, you will be spoilt for choice. The designer ceiling alters your visual impression as it covers a large surface area of your room.
Your home is cool. You don't need to use air conditioners. You can save energy consumption.
Improves lighting - You can either include LED lighting, pendant lamp, or chandeliers to your roof design. As the ceiling reflects and diffuses light, it reduces the need for artificial lighting.
Looks stylish and conceals the electric wires - It makes your room look elegant and less messy as the electrical wiring is hidden.
Provides the needed acoustic comfort as it enhances the required sound while eliminating any unwanted disturbances.
Use designer ceilings to create an illusion of space in a compact home.
Look Out For The Following Criteria To Evaluate The Designer Ceiling In Your Property:-
Does it complement the living space and add to the visual appeal?
How good is the acoustic performance?
Did it improve the lighting in your home?
Does it conceal the electric wiring and also provide easy access to ducts and wires.
Can you clean it easily?
How quick can it be installed?
Is it moisture and fire resistant?
Does it offer a fresh perspective???????
Use Wallpapers/Textured Paints To Get A Rich Look To Your House
Wallpapers cover your walls or ceilings. They are durable and convenient. They are widely used in homes and offices across the world.
The other alternative to transform your walls is different kinds of textured paints that are available in the market. Paints are available in many shades and finishes such as matte, satin, semi-gloss and glossy.
The wallpapers also come in many different finishes like vinyl, fabric, foil printed, embossed and textures.
The wallpapers are energy efficient as they provide the necessary insulation that makes summer less hot and winters less cold.
Wallpapers are eco-friendly as they are recyclable, while paints emit aerosol that is harmful to residents.
The designers also draw repeated replicas of stencil designs on walls and paint them to give a wallpaper-like look.
Designer curtains and upholstered furniture
You can also buy designer curtains and upholstered furniture to match your style.
Make use of the above interior decor to design stylish homes.
Visit us at www.propertyadviser.in to know more about the projects and amenities available in Hyderabad.
By: Lotus Tech
---