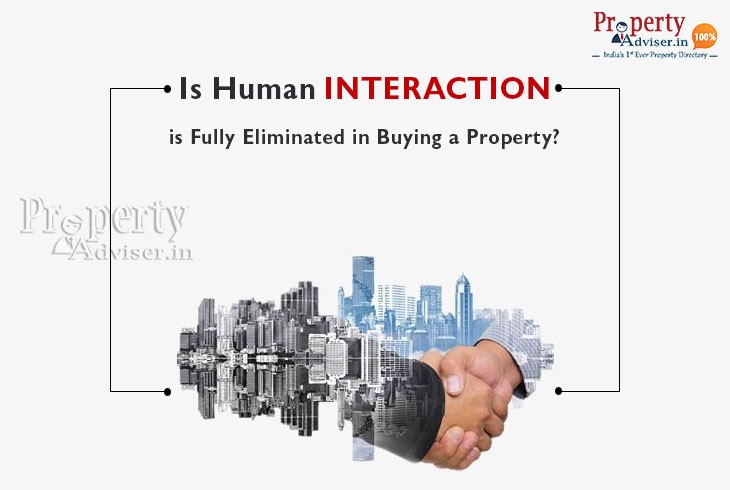 09:36 AM
10
Apr
2019
Smartphones, TVs, smart watches, and smart homes everything is smart now, devices that not only fulfil their predetermined function but are multifunctional to make your lives easier.
Nowadays, since from childhood the use of internet and video games were involved, that the new generations are getting better with technology and also they are more depending on it to carry out their daily lives both in learning and in entertainment. With using the internet, children are managing a wide technological knowledge at an early age. This phenomenon can be positive and negative, positive in the sense that technology has become a contribution to educational matters and negative because high risks are involved in exposing unknown information in the network.
It is not necessary to use the technology as such, nor to restrict it, because, it is a tool that increases your abilities to seek information, create inventions, develop new ideas, and many other situations. If you much depend on the internet or technology for everything, you will lose the interaction with the real world with giving way to the total dependence on electronic devices.
Uses of the Internet
The use of the internet affecting not only young people but also adults, because technology has attracted them with digital media. Networks emerged the people in a way that they lack time to interact with their family, friends and children.
Undoubtedly, these links are positive in the areas of business and communication between institutions. They offer many advantages like speed, cost reduction, but when transporting them to personal life and human relations, the question arises whether they are an advance or deterioration. They allow the reunion between people who lost their contact and many prefer an online relationship instead of enjoying one in real life.
In the social field, people use electronic media for better and faster works. Nowadays many people are much aware of WhatsApp, Facebook or Twitter. The right use of technology gives you a huge knowledge. So, we all must use the internet for positive growth and remember not to affect by the abusive use of this media or internet.
Higher Technology
The human experiences and learns many things about life as he grows with the surrounding environment in a simple way. But what makes interest, creativity, and taste to learn more? Everyone has the great capacity to create, but it must be stimulated, it must be able to generate that flash where the human being sees that. The world is a window to a universe of wonderful creations. You can interact through technological tools with what you imagine, and if you create something of your own, technically it can give you happiness seeing it come true.
Every person is a creative being with diverse skills and abilities mixed in a set of experiences, and knowledge that leads them to be a unique person. You have many new technologies to create and develop your skills and fulfil the role of imagination.
How is New Technology Changing Real Estate Purchases?
With the busy schedules in their life, many people are using smart way to purchase daily needs, resources and residential properties. With the introduction of new technology many buyers visiting portals in their Smartphone's, laptops, and computers to search and compare properties with sitting at home. So the physical interaction is being neglected. There is no need for human interaction for those who are well known about internet and technology. A buyer can find their dream home easily through best real estate portals based on their requirements such as budget, type, location, etc.
But, home buyers still interact with their family, friends, parents and colleagues to take a well-informed decision in buying their dream home. To get accurate information about the property builders, price information, the infrastructure of the area the buyers are using online portal and media. With all new and developed technologies, websites are offering advisory services through bookings for site visits and online payment. After the site visits, you can shortlist the property and contact the builder to finalise the buying process. To meet the builders now, the buyer has to interact face to face regarding the documentation and transaction process. If the buyer has any doubts about the property, he can know accurate information online.
Does Technology Eliminate Human Interaction in Buying a Home?
In the home buying process, a lot of paperwork or documentation is involved in real estate. So, in the final stage of the property transaction, human interaction is very important. Moreover, purchasing a property is a lifetime investment for many buyers, so many people meet the builders or developers in the final documentation and transaction process. Also, the direct discussion with the owner of the property improves the confidence of the buyer to invest in their dream home. So even though with the implementation of digital data, you can see real estate offices crowded with home buyers.
So, at the ending stage of the buying process, human involvement becomes crucial. Because to finalise the purchase of property there are many legal, financial and regulatory works are involved. Nowadays the latest technology has introduced to lessen the burden to the buyer. However, even now or in future, technology cannot eliminate the interaction between the real home buyers and builders from the real estate market.
Are you planning to buy a home in Hyderabad prominent areas? We help you to reach your dream home with 100% verified and accurate information of properties in Hyderabad. Our unique property search tools guide you to make well-informed decisions. Why to wait! pave the way to reach your dream home easily.
By: Shailaja K
---