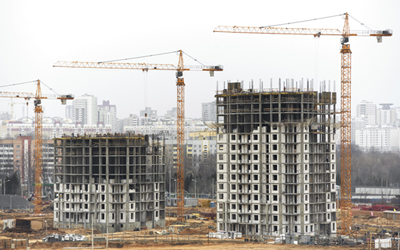 Absenteeism, lack of resource slow down Hyderabad realty sector
Steep rise in Covid-19 in the country has impacted Hyderabad's real estate sector negatively.
Few industry insiders have revealed that although construction processes have remained unaffected, laborers are majorly not choosing tests, and high attendance drop up to almost 20-30 percent is resulting in the delay of commencing projects and their completion within the anticipated period, along with other problems.
Ashwin Rao, the managing partner of Akshara Group said that absenteeism is being recorded amongst the 25 percent of regular employees who withhold severe responsibilities in the organization. These mishappening impacts work quality and quantity immensely, which brings negative impacts in everyday operations. The drop in attendance of government officials has resulted in the delay in procuring permissions for crucial tasks and events.
Veera Babu, the Managing Director of Cushman and Wakefield for Hyderabad & East India said "There is a delay in the availability of overall resources. Thankfully, though, there has so far not been an urgency for steel, cement, sand, bricks, etc. Builders now hope there is no lockdown in the offing."
Chaitanya Kumar, the Director of Eco Infra Group stated "That would directly hit us with additional wages and low interests to be incurred during the delay period."
Disclaimer: The information provided above is for informational purposes only. https://propertyadviser.in does not guarantee the accuracy, completeness, or reliability of property.
Was this Article Helpful ?